Home Page
WINNER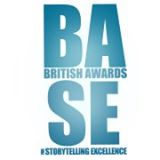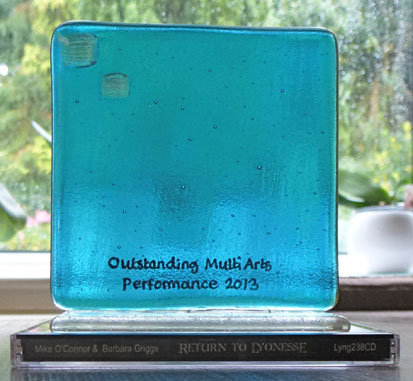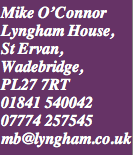 An incredible journey, wonderful words, magical music - the ultimate story.

Eloquent, passionate, engrossing.





Odysseus,

hero of heroes, survived the Trojan War. He fought with men, monsters, gods, and oceans. Yet what is to be his fate? Gods, prophets, dreams, can they be trusted? Only the storyteller knows …





O

d

ys

seus Dreaming

is another stunning performance piece from Mike O'Connor, accompanied by harpist Barbara Griggs.


Odysseus Dreaming is a mixture of powerful oral storytelling and achingly beautiful music and song, the artistic successor to the award-winning Return to Lyonesse.


Odysseus Dreaming is the tale of Odysseus, hero of the Iliad and the Odyssey. An exciting tale that reaches out and touches the heart. Yet Odysseus always seeks one more adventure …






Odysseus Dreaming

is the original tale of tales, a great epic that is one of the foundation stones of Western literature. Starting with texts by Homer, Hesiod, Virgil, Dante and Tennyson, Mike has crafted the epic tale and added music in a formula that is modern, accessible and dynamic and has attracted sell-out audiences at literary and storytelling festivals.



It's hard to imagine what could follow the acclaimed Return to Lyonesse, winner of a British Award for Storytelling Excellence – 'a storytelling BAFTA'. But in Odysseus Dreaming Mike and Barbara take us on an even more wonderful voyage, from Ithaca to Eternity.


Watch our brief promo, hear the opening words ...





Odysseus Dreaming

requires minimal staging and can be performed in the smallest venue. However, the words and music have sufficient gravity to command a theatre. The performance lasts about 70 minutes and is well suited to storytelling, literary or folk festivals or clubs. It can be preceded by additional music and storytelling material from Mike and Barbara to give a full evening of magic.

Odysseus Dreaming is available from May 2017. It is performed in English and is suitable for older children and adults.



Odysseus Dreaming is not just a 'big story'. Its scope is huge, and what it teaches us about life and love is incredible. It will engage your audience totally. They will weep; they will laugh, they will long for more.
There are few in the land with the storytelling and musical skills, the knowledge of history, legend and folk tale, to create and perform such a work. Mike O'Connor and Barbara Griggs have created a masterpiece of eloquence and melody. It is fantastic.





Downloads:

OD Press Release OD Flier (front page) OD Flier (back page) Gig List OD Tech Brief Contract

`Reviews of the last show:

The storytelling event of the year… A tour de force from one of Britain's premier tellers, Mike O'Connor and Barbara Griggs who plays harp. Carl Merry, Tales at the Fold

Hauntingly beautiful, lyrical and mystical

Return to Lyonesse

is a must see. Mike O'Connor and Barbara Griggs make a fantastic interwoven pairing. The harp, voice and song are as intricate as a Celtic knot and just as compelling. The premiere of this epic at the Fowey Festival was well attended, deservedly so. The audience were blown away and not by just Barbara's stunning dress.

Congratulations Mike and Barbara.

Liz Berg



Return To Lyonesse

is a superbly evoked and ground breaking new weaving of ancient Cornish, Breton and Welsh folk tales researched and devised by storyteller Mike O'Connor who also sings and plays violin. Linking and embellishing the narrative sections, Barbara Griggs plays fluid, achingly beautiful harp.

Liz Crow, Folk Life Magazine



A captivating evening ... powerful storytelling and hauntingly beautiful music by Mike O'Connor and Barbara Griggs in their enthralling show,

Return to Lyonesse

- the tale of lost Celtic lands. ... go to see them if they're appearing anywhere near you!

Mary Dickinson



For those who love myth and story this is not to be missed. Beautifully crafted and delivered by Mike O'Connor and Barbara Griggs, spellbinding and captivating -

Return to Lyonesse

. Debbie Merritt

I was transfixed and transported to mythical lands where magic, desire, loss, love & redemption were played out in the beauty of story, music and song … an amazing experience. If you get the chance to go & see

Return to Lyonesse

then grab the opportunity – it is one you will never regret. The skills of the storyteller & harpist were truly marvellous … Unmissable. Susan Cooper



Atmospheric & haunting - the tale lives in the memory.

Sheila Cooper







Utterly exhilarating, ... fiery and inspired ... .

Barbara Griggs





Fantastic words and vision.

Julie Walters







Mike and Barbara receiving their

British Award for Storytelling Excellence.



I am listening to it again now, recognising all the links that I half picked up on yesterday, enjoying it more. Tour de force.

Liz Berg